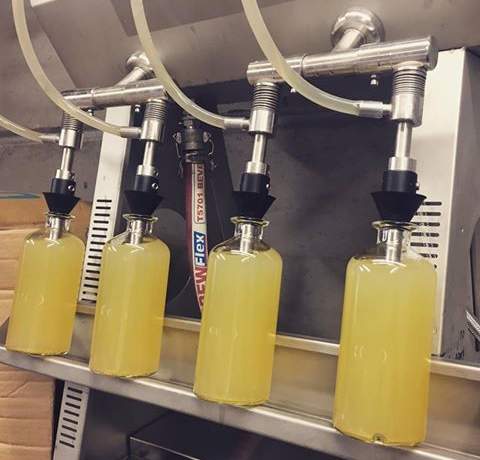 Back to news
New batch of Ogilvy Orchard due to be released
March 24th 2017
Our new season 002 Ogilvy Orchard cocktail is nearly ready to go!
We've been busy working on our new batch of our Ogilvy Orchard cocktail.  Made with Ogilvy Vodka, and blended with the finest pressed apple and elderflower juice.  It's a delicious drink perfect for the spring/summer season.  
Try our favourite serve: 50ml of Ogilvy Orchard poured over ice and topped up with premium tonic or soda.  Just garnish with a slice of apple - it's super simple and easy to enjoy at home or at your next party!