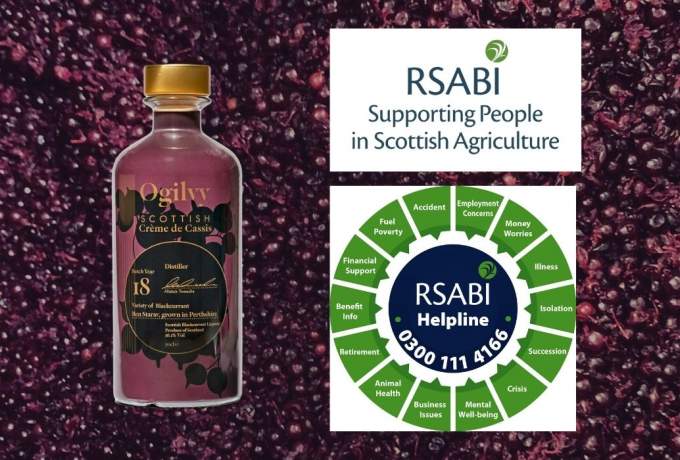 Back to news
Charity Donation to RSABI
February 04th 2021
Thanks for your support by buying our bottles of Ogilvy Creme de Cassis.
We were delighted to partner with charity RSABI at the end of last year with the sales of our Ogilvy Creme de Cassis. We pledged to donate £1 from the sale of every bottle of our Creme de Cassis in the run up to Christmas through our website. We are delighted to announce that we raised £266 which will go towards the great work that RSABI do to help people in Scottish agriculture.
You certainly loved our Creme de Cassis which is made with locally surplus blackcurrants that we macerate in our Ogilvy vodka. For us it's the perfect Christmas tipple, and we thank you for supporting such a great cause.