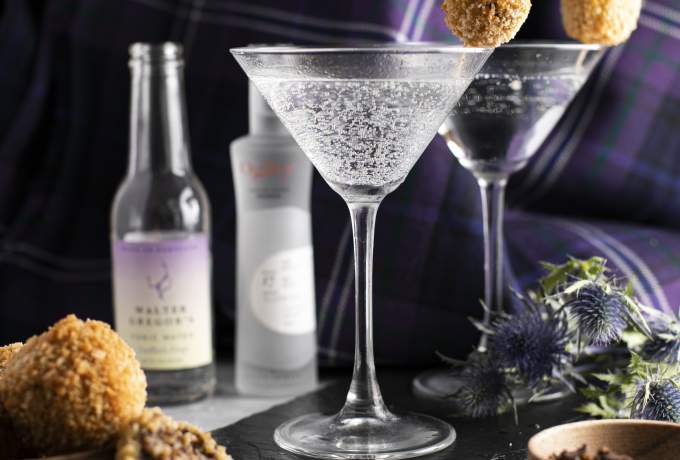 Back to news
Haggis, Neeps and Tonic!
January 25th 2021
An alternative Scottish serve this Burns' Night!
We're celebrating this Burns' Night with the fantastic Neep tonic created by the fantastic team at Walter Gregor's Tonic. A novel idea developed by owner and founder, Claire Rennie, we were delighted to be part of their January subscription box. The box contains Ogilvy vodka minis, the limited edition neep tonic and origial Walter Gregor's tonic which is all made at her farm in Aberdeenshire.
With some neeps from Claire's neighbour's farm, they discovered that the infused tonic had a delicious clear, crisp citrus flavour with an aroma of neep. Using Ogilvy's tattie vodka they created the 'Neeps & Tatties Cocktail'. They use an all-natural production process to create a softer bubble in their tonics which allows the flavours to sing. We think it makes the perfect Burns Night aperitif, served with a haggis bon-bon.
Check out Walter Gregor's Tonic range here